20 Best Marketing Tools in 2022
The best marketing tool in 2022 is Hubspot Marketing, an advanced all-in-one marketing solution designed to boost traffic and increase conversions. The platform helps users to create highly personalized landing pages with optimized content that target the right audiences. The software also comes with built-in tools for email marketing and social media marketing and integrates seamlessly with other Hubspot products.
As digital marketing becomes more sophisticated and customer preferences evolve, businesses must rely on marketing tools to remain competitive. These software solutions streamline marketing campaigns through automation and technology such as artificial intelligence and machine learning. These platforms also provide marketing professionals with the features they need to perfect their marketing strategies.
These days, marketing tools tend to be as diverse as marketing campaigns used by businesses. As a result, many of these tools are designed as all-in-one solutions, while others specialize in email marketing, SMS marketing, or search engine marketing. To give you an idea of the software available, this article lists 20 of the best marketing tools today.
20 Best Marketing Tools in 2022 Table of Contents
Digital marketing has grown in leaps and bounds in the last decade, and, for the most part, businesses have embraced marketing technology. To illustrate, for instance, one study found that the market size for digital marketing software is expected to expand by 19% over the next decade, forecast to reach $264 billion by 2030. This growth is also likely to be driven by the continued advancement and adoption of marketing systems and technology.
The benefits brought by marketing automation platforms and similar tools make them an attractive investment for many businesses. Specifically, increased conversion rates and revenue are some of the advantages many organizations have enjoyed from marketing tools.
According to The 2021 CMO Survey, executives expect to increase their marketing spending by 13.2% over a 12-month period. To help businesses make the right investment, this article lists 20 industry-leading marketing tools today. Each of these software products also has various features to help marketers automate their campaigns, boost conversion rates, and hone their organizations' omnichannel strategies.
CRM (Customer Relationship Management)
3. HubSpot CRM
HubSpot CRM is among the top tools for marketing professionals for boosting sales activity and managing interactions with customers. It also lets you have a bird-eye view of your sales pipeline with its interactive visual dashboard.
4. Salesmate
Salesmate is among the leading CRM software that allows you to automate your sales process and build better relationships with your customers. It comes loaded with several advanced CRM features that enable you to drive sales and retain customers.
The software offers a simplified pipeline view to visualize, organize, and prioritize your deals with customers. It also has smart email features that you can use to track how customers are interacting with your emails.
Content Creation
5. Flipsnack
Flipsnack is a digital flipbook maker that allows you to create different types of interactive digital publications directly in the browser. You can do so by either uploading a PDF and turning it into a flipbook with a page-flipping effect, designing one from scratch in the Design Studio, or by editing a premade template.
Regardless of the chosen method, you can make sure your publications are interactive by adding elements such as shopping carts, social media buttons, slideshows, videos, maps, and more. Flipsnack offers solutions for any type of business, the education sector, and even for personal use.
Flipsnack also offers a Free plan and two Educational plans (Classroom – free and School – custom pricing). These prices are for monthly subscriptions and you can save 20% if you choose a yearly subscription.
6. Whatagraph
Whatagraph is a highly visual platform. It turns the performance numbers into a visual presentation, helping agency teams, their clients, and anyone not a marketing expert read and understand the data easily.
7. Creatopy


Creatopy is an intuitive ad design platform that helps you easily craft engaging ads that fit all your needs, including banners and other display ads, social media ads, and video ads. You can start from industry-specific templates and standard sizes or create your own custom designs. By taking advantage of the high-quality stock photo, video and audio libraries, you can truly bring your ads to life.
Due to its automation capabilities, Creatopy allows you to generate large volumes of ad variations with just a few clicks, eliminating repetitive tasks. In addition, the platform gives you the possibility to work in bulk, creating sets of ads that can be edited and downloaded simultaneously.
8. Pixpa
Pixpa is an all-in-one website building platform for creative professionals and small businesses. It is an ideal portfolio website builder for creatives like photographers, artists and designers, as well as businesses like architecture firms and branding agencies. It also offers a very comprehensive platform for small businesses to build and grow their online presence with tools like a built-in online store, blog, client galleries, SEO management and marketing tools etc.
The best thing about Pixpa is the fact that it is a no-code platform and requires no advanced technical knowledge. If you are in search of an inexpensive and accessible solution for creating a branded website or portfolio, Pixpa is exactly what you are looking for.
Brand24
Brand24 tracks mentions of keywords that you want to monitor across the whole web with a focus on social media. You can use it to identify and analyze online conversations around your and your competitors' brands and products.
Favorite use case: Spying on competitors' brand mentions
Brand24 revolves around setting up a project with keywords you want to track. These keyword mentions can then be segmented, filtered, and analyzed to gain actionable insights. All of those keywords should be brands, products, and hashtags in your niche. I'll show you why you want to do this for competitors too.
So set up a separate project (or projects) with the name of a competing brand and/or product. You'll encounter keywords that also have other meanings. You can either leave them out or apply the required and excluded keyword filters along the way to keep the irrelevant ones out of your reports: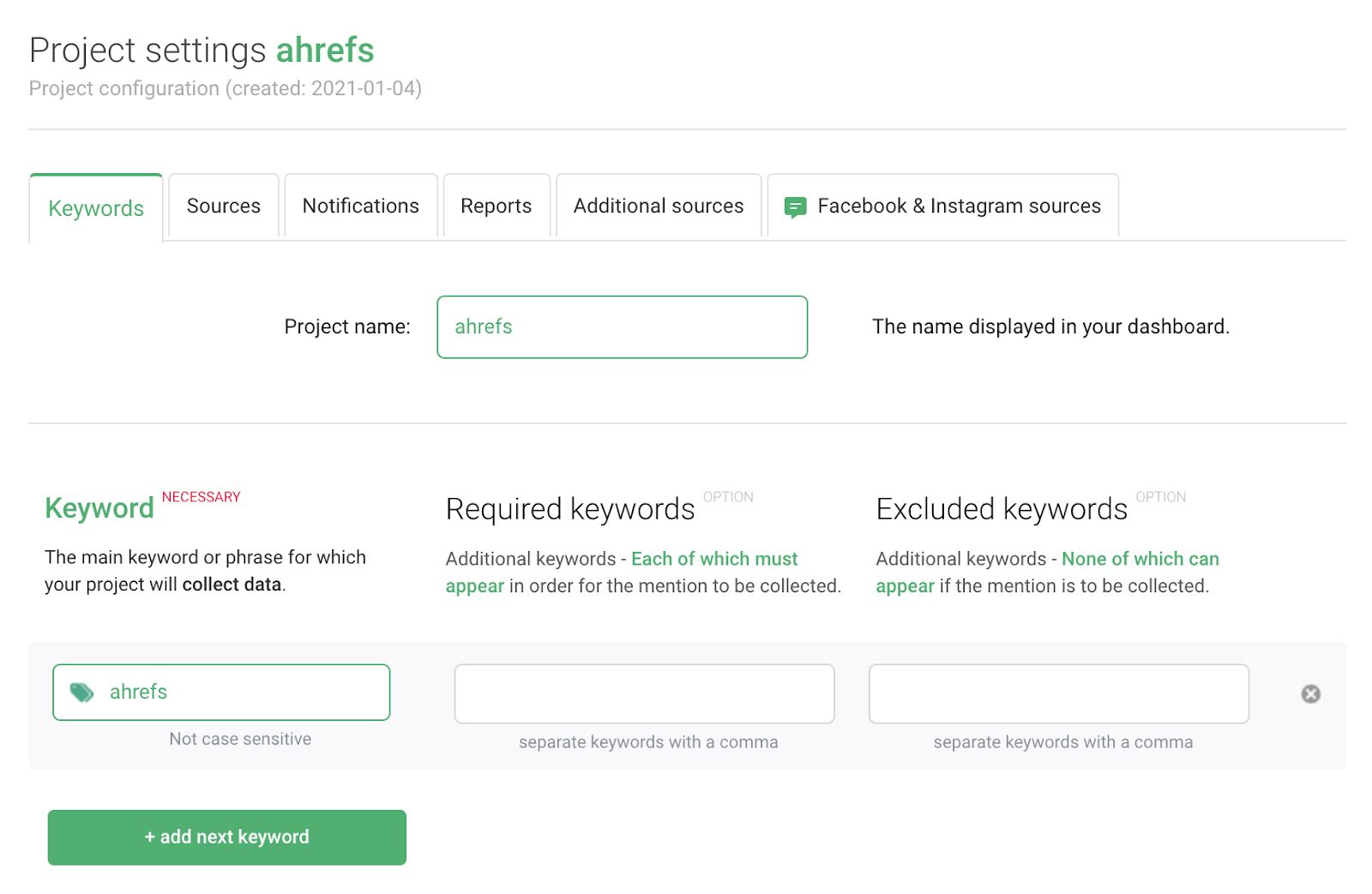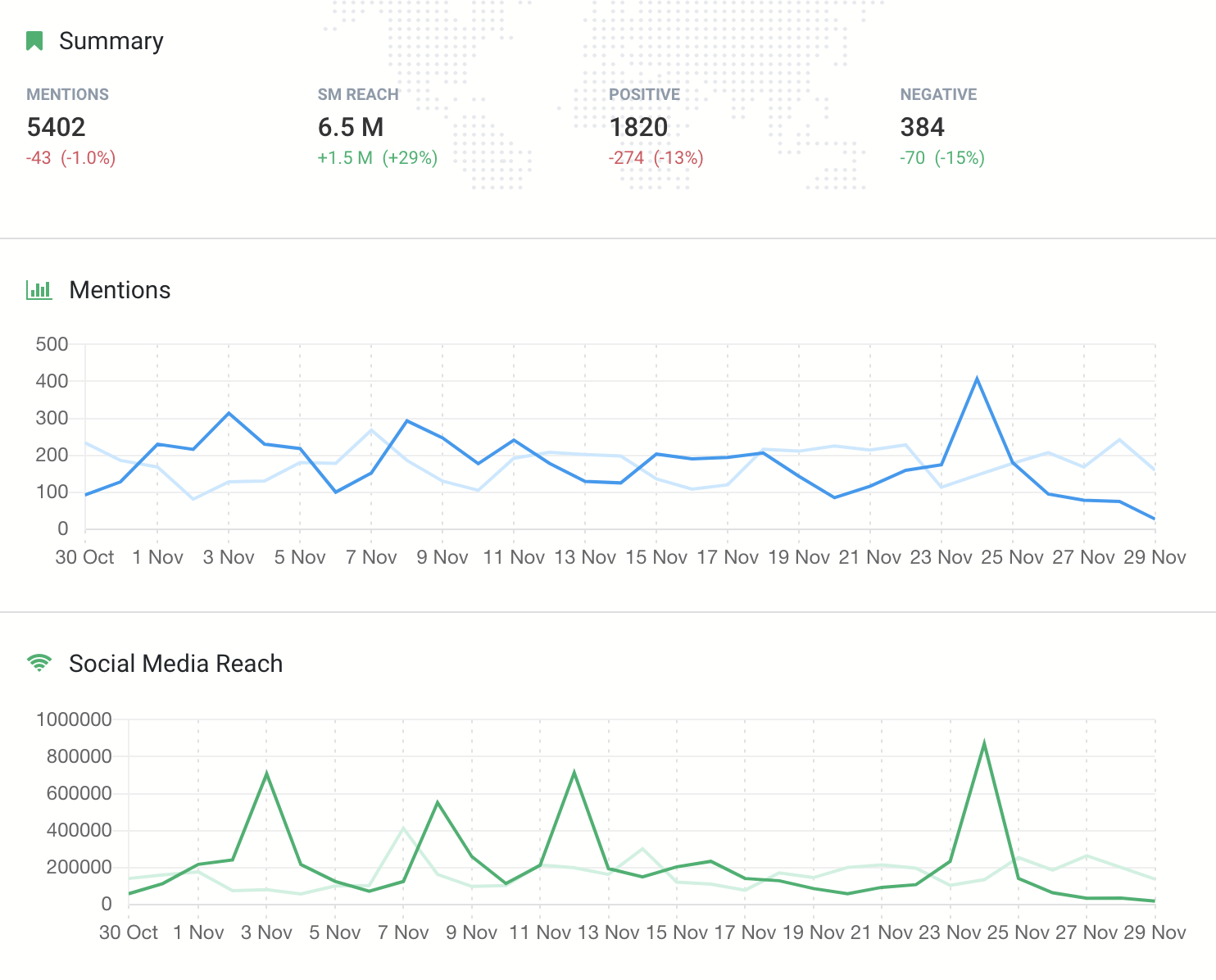 Pricing
Conversion optimization tools
Just changing the color of your call-to-action button can spell the difference between scoring a free trial sign-up and someone bouncing. Among the digital marketing tools in your toolbox, conversion optimization software can clue you in on low-hanging opportunities to increase your revenue.
11. Unbounce
Unbounce is an amazing tool for quickly building, tweaking and publishing new landing pages to test. Built-in A/B testing and variant analytics can answer directly which creatives, calls-to-action and additional page elements are working (and which aren't).
Even if you're not much of a designer, you can use Unbounce's proven landing page templates as a jumping-off point and then modify them to fit your style. The platform's analytics spell out clearly which landing page variants are your top performers.
12. Optimizely
13. Hotjar
Resources:
https://financesonline.com/best-marketing-tools/
https://www.proofhub.com/articles/marketing-tools
https://ahrefs.com/blog/digital-marketing-tools/
https://www.activecampaign.com/blog/marketing-software
https://sproutsocial.com/insights/digital-marketing-tools/